Welcome to Gennel Properties, a boutique real estate agency in Mallorca.
With focus on carefully selected properties, we will help you find your dream home with our tailored service.

With a long experience within the real estate market in Mallorca and with our wide and extensive network, we can offer you the type of high-end properties that you are looking for. Whether it is a first or second home, an investment, an apartment with sea views, a fantastic countryside finca house or a seafront villa you are looking for – we are your real estate agency in Mallorca, and we are here to help you find your dream property.
We believe in working closely with our clients and pride ourselves on our great relationship with sellers. There are no middlemen, we are here for you the whole way – from first contact to handing over the keys to your new property.
We look forward to welcoming you to our Mallorca!
Send us an email or give us a call – we will be happy to assist you at any time.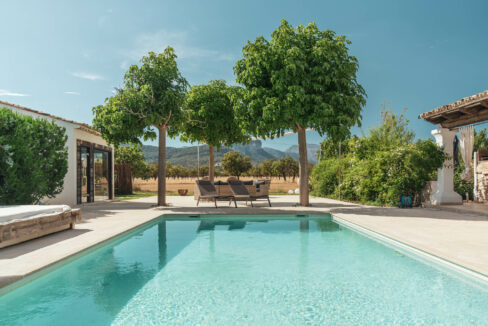 In peaceful countryside surroundings, with magnificent views over the Tramuntana…
Property Search Service
We know Mallorca and what is for sale - let us help you find your perfect property!
Whether you are looking for a house or an apartment, a city centre location in Palma de Mallorca or a lovely countryside finca – Mallorca offers it all. 
Let us guide you with our expert knowledge and wide range of contacts of both builders and property owners.
We can introduce you to the most relevant and suitable selection of properties for sale and help you find your perfect new home or investment in Mallorca.